Things are about to get a whole lot better. We know.
We've been where you are, and there is light at the end of the tunnel. Trust us.
It wasn't too long ago that our team was in your shoes.
Before we were Tymbrel, we were a full-service web design agency, hacking away at Wordpress, trying to get it right (and keep it that way) for our clients. No matter how hard we tried, the cycle always repeated:
New system update or security patch.
Plugin incompatibility.
Websites or plugins hacked.
And so on…
Being in this business, you become conditioned to taking a certain amount of punishment. But a time comes when enough is enough.
We decided the software we used to build websites should make our lives easier, not more complicated.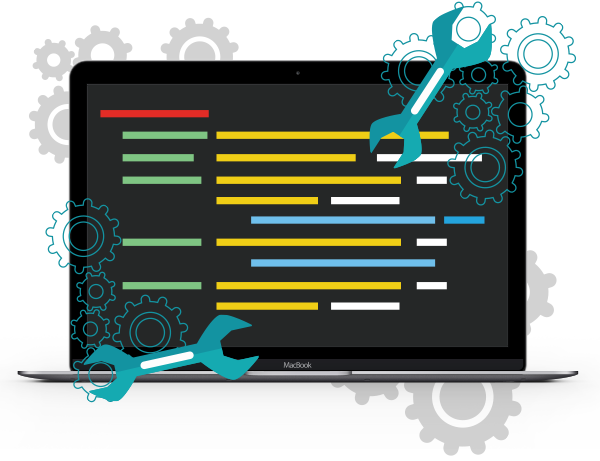 ---
So, we scratched our own itch.
Rather than settling for the status quo, we committed to making the website industry better. We built Tymbrel – a website management platform that makes running your agency easier.
The philosophical foundation of Tymbrel is simple.
Intuitive and easy-to-use.
Requires no system maintenance for the end-user.
Feature-rich, without plugins.
Provides a scalable and stable infrastructure.
Continues to evolve with the latest technology and trends.
Tymbrel is a game changer. Try it and see how your business transforms.
---
What's in a name?
The inspiration for the Tymbrel name was synergy-defined.
In today's saturated business environment, it's tough to come up with a strong brand name, particularly one that resonates with the intent of the business… and has the .com domain available.
We spent a number of months playing with words, researching and talking about our ideas, but nothing stuck.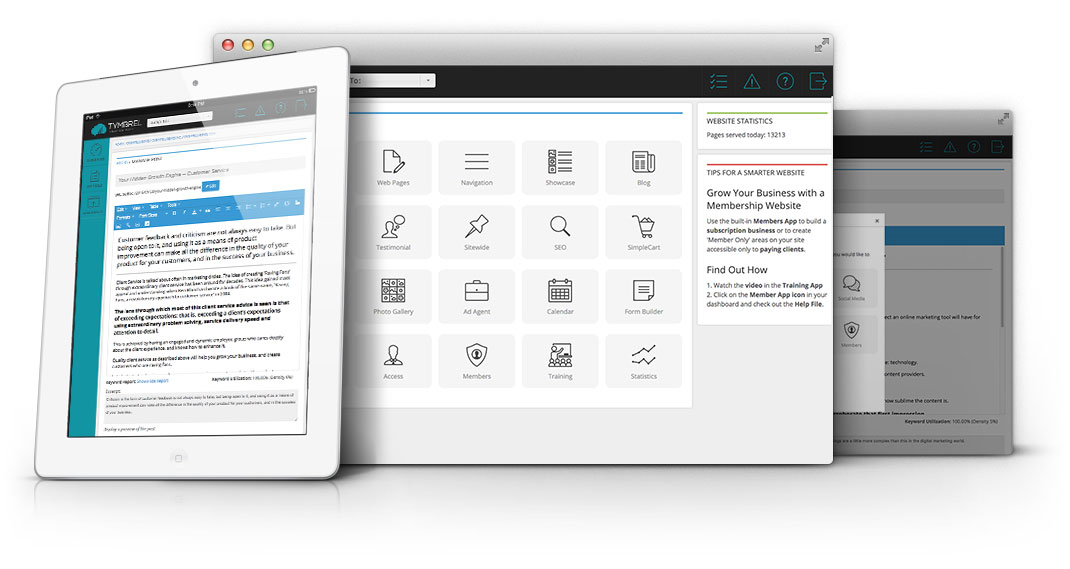 ---
Meet the founding partners of Tymbrel.
100+ combined years of experience in world-class design, programming and business growth consulting.
Prior to co-founding Tymbrel, Lisa spent 25 years advising businesses on growth strategies, operational and financial systems, and employee training and development. From a start in traditional advertising and marketing, Lisa grew her business' client list to include small-medium sized compaies, through to large national and multi-national corporations. Lisa is responsible for the operations of the company, and leads the project management team.
Blair leads the development and infrastructure teams responsible for the continuing evolution of Tymbrel. Since the early 2000's, Blair has achieved a high level experience working on projects ranging from large financial institutions through to specialty start-ups. This experience has allowed Blair to develop industry-leading expertise in every aspect of web application development.
Prior to co-founding Tymbrel, Frank spent 24 years working for Canada's largest financial institution as an investment manager, managing a diverse portfolio of clients who collectively entrusted $150 million to his care. He was also branch manager for a business unit which managed over $1 billion in client assets. Since retiring from the financial services industry, Frank has been driving business development at Tymbrel, helping agency and enterprise-level clients succeed.
Ready to learn more about Tymbrel? Contact us for a Live Demo.
We'll give you a one-on-one tour, along with some ideas on how the Platform will work for you and your business.