Membership websites. Staff 'intranets'. Client portals. All possible.
Use the Tymbrel Members App to create unlimited private areas, pages and content.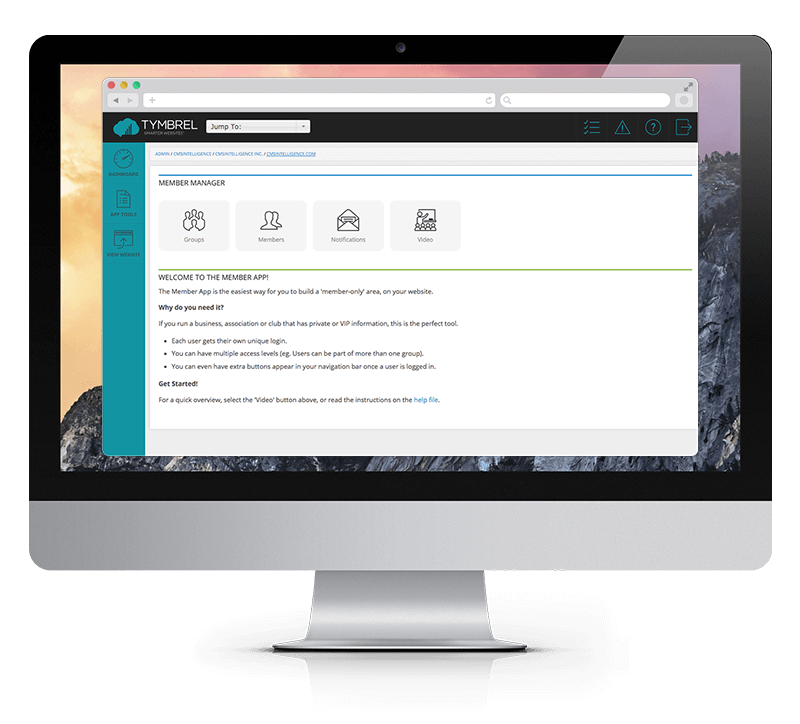 The possibilities are endless.
The Members App is a cool tool that allows you to create unlimited private areas on a website, with content only accessible by logins that you create.
Like what?
Subscription businesses, such as video based training programs. Dealer or wholesale portals for retail businesses. Staff intranets. Client or project specific portals. Committee portals. Private logins for group-specific content, such as Board or Committees.
Whatever you can imagine using a private portal for, our Members App can handle.
Included Features:
Unlimited members
Unlimited member groups/levels
Unlimited members-only pages
Members-only navigation menus
Unique logins for each member
Customizable 'Welcome Message' for new members
Ready to learn more about the Members App? Contact us for a Live Demo.
We'll give you a one-on-one tour, along with some ideas on how the Tymbrel Platform will work for you and your business.