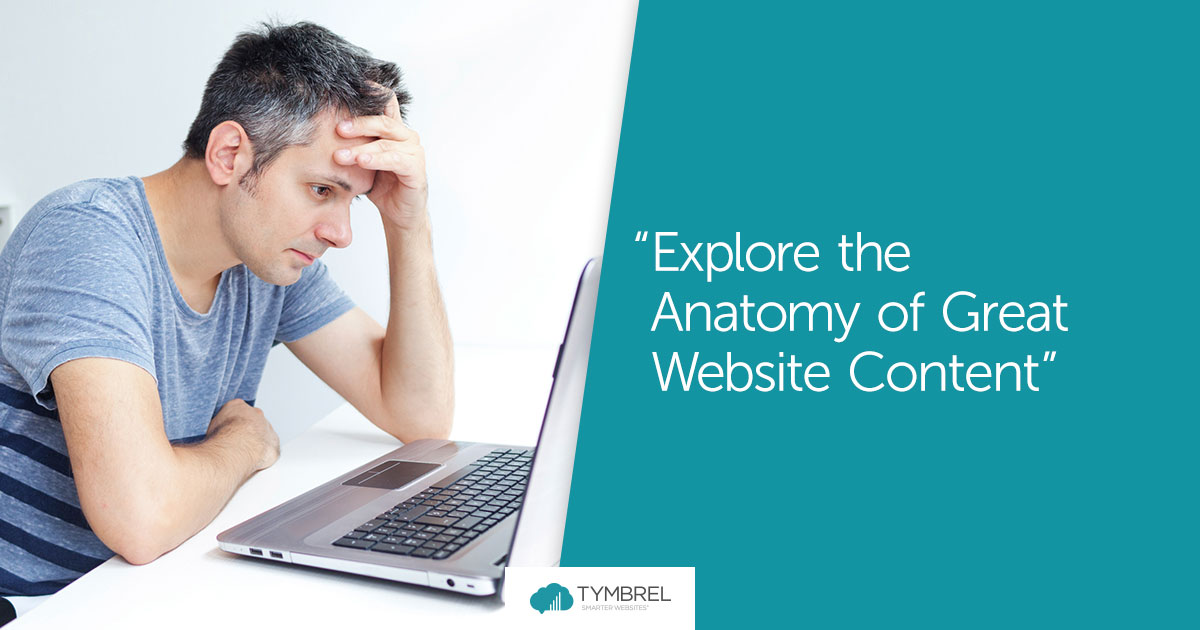 ---
Content is one of the most important parts of a website. So, why do so many fail when it comes to delivering the good stuff? 
We're not talking about beautiful copywriting (though, that's important too). We're talking about the combined sum of everything throughout the site.
Unless your website is only a hobby, you're online because you'd like to generate more leads for your business.
If that's the goal, let's look at what makes great website content.
Anatomy of Great Website Content
1. Be specific to your target audience
First things first - you need to understand your target audience. Inside and out.
Your target audience is who you're creating content for. If it doesn't fit their personality or speak to their pain points, you will fail.
Invest the time and understand what makes them tick. This will drive the content creation for every page of your website.
PRO TIP: Try creating a mini-focus group. Collect feedback on your core content before sharing it with the world.
2. Cut the fluff
If it's not relevant… LOSE IT.
There is nothing worse than reading an entire page and then feeling underwhelmed. Keep your content tight and to the point.
Don't add extra content for aesthetics or SEO if it's not relevant.
Respect your visitors time!
3. Make use of mixed media
Your content is more than words. If you can better deliver your message with images, video or a slide show - do it.
Ever heard the quote "A picture paints a thousand words?" - think about it.
4. Use proper content & structure tags
We can't stress this enough!
This is good for SEO. Shows you're following web standards. And, makes it possible for visitors with disabilities to access your content.
5. Include a 'Call to Action'
It's scary how many business websites are completely missing the mark on this one. They'll spend hours creating content, and completely forget to include a call to action. This is the trigger that converts visitors to leads!
PRO TIP: Pop over and read our blog post 'The Secret to Getting More Website Leads' to learn more about 'Calls To Action'.
Great Content Creates Results
Think about the experience your visitors have when they consume your content. How does it stack up against the five points we reviewed?
Your goal is to give your audience exactly what they want. Put yourself in their shoes and only deliver the good stuff.
Want to add something to this list?
Share in the comments below so others can improve the content on their website.